Wim van Velzen photography - articles
---
keeping the books
reviewing the results of a two weeks landscape shoot - 2006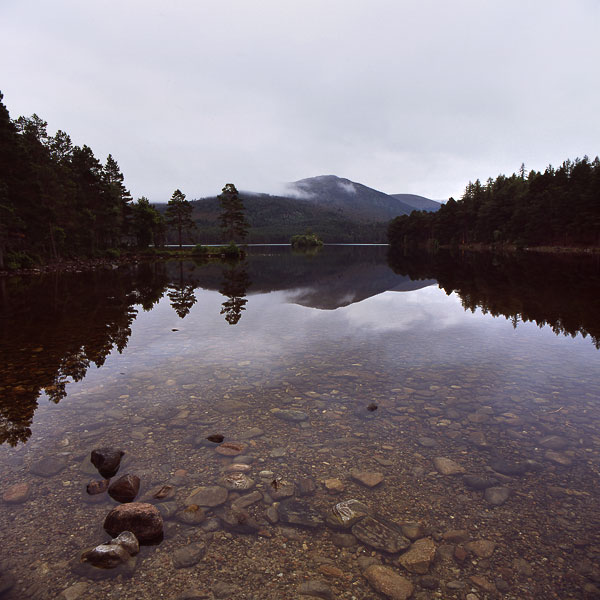 Since a few years before every holiday (abroad) I make a list with points to work on. These points are mainly general targets for my landscape photography, with a few specific for the area and time of year.
Afterwards I evaluate to see if I succeeded, what the numbers of success were and how I can reach further next time.

The story of our holiday itself you can soon find here: 'Mustn't grumble', account of a 2006 Scottish family holiday. This article is about the photography as such.
our travelling plans
Last year we spend a few weeks with our children on the isles of Lewis, Harris and Skye. This year we decided to go for a shorter time (netto time in Scotland 14 days in stead of 20) and to areas we have been before: Wester Ross and the Grampians. [ Look here for a map. ]
If you've read the the account of last year's journey, you might wonder why we choose to get back to Scotland. [ At that time the weather was slightly disappointing... ] Underlying psychological motives will remain unspoken. I can tell you though that we had some travel guides for France in our house, but that is as far as we got. Scotland was and is the most attractive.
On top of that, the youngest son, Teun, is 18 months of age now. He is very agile and he knows no danger at all. So we thought it would be better to go to an area we have been before, making it easier to stay relaxed when you can't do much.
The Grampian Mountains are the eastern part of the Highlands, on the South East of Inverness. For British understanding they reach a considerable height (the Ben MacDui is just at 1310 meters just about 30 meters lower than Ben Nevis, making it the second highest mountain of the island). We crossed this area on several occasions, but never took the time to explore it in depth.
It is just a shame that these mountains don't border on the coast. And for use the coast is one of the most attractive aspects of Scotland! Therefor we decided to head for Wester Ross (between Kyle and Ullapool) as another place to stay.
As we know the Grampians the least, we decide to visit it first.
targets
My targets for 2006 are like this:

conclusions from 2005
Make more reportage style work, also by simply addressing people.
Use all elements of a landscape and use them photographically, even if they are not esthetical in first sight.
I shouldn't get stressed when weather or light lets me down. Just wait and do the dishes, or play a game with the children.
Develop even more discipline in using filters.

esthetical
keep doing what is successful; 2005 was whatever the weather a good year!
more panoramas and triptics
more long-tele shots (mountains!); use atmospheric perspective
more details - simple element, not necessarily macro

subject matter
get higher into the mountains: Grampians and Torridon (Wester Ross)
people: portraits like in 2005; with the dSLR also in town (Inverness); tourists
street life, shops, typical things like single track road signs
delphins in the Moray Firth & other wildlife (with the dSLR + 70-200)

technical

In the article with the targets for the 2005 photography I already discussed why I 'still' use film. The same reasons still apply. Nevertheless the situation changed.
For in the mean time I bought a digital SLR (a Pentax *ist ds with 16-45 4.0 zoomlens; all my older manual focus Pentax lenses fit perfectly on this camera as well). Doing family pictures, some weddings and portrait sessions I already develloped a good workflow with it.
This year I want to use the dSLR for the situations in which the Rollei with tripod is less handy: walks with the family, in town, casual portraits and of course for the family snaps (Teun in front of a castle, Teun in front of a church, Teun on the ferry, you know the stuff).




In short
use grey grad filters and polfilters whenever useful - just have the discipline
use the dSLR for portraits, town and wildlife
more panoramas and long-tele shots
make use of all the elements of a landscape
And of course a thorough review afterwards!
means
Since 2005 I haven't added anything to my Rollei camera system, nor to the rest of my gear - only is the MZ5 changed for Pentax *ist DS.
The Rolleicord and the smaller Manfrotto tripod stayed at home, because they weren't use in 2005. In the unfortunate event that the tripod would crash, I could always buy another one in Inverness (something that was impossible in the Hebrides last year).
Rollei 6008i; 6006 as a back-up (has seen no use)
40mm 4.0 non-PQ; 50mm 4.0; 80mm 2.8; 90mm 4.0 macro; 150mm 4.0; 250 5.6 non-PQ; 2x converter non-PQ
9mm and 17mm extension tubes
polarisationfilters; grey grads 0.3 and 0.6 (1 and 2 stop)
three batteries for the 6008i, charger, usable in the car
Manfrotto 055 tripod and 410 head
75 rolls of Provia 100F (12 frames 6x6); 7 rolls Velvia 100F just in case I would run out of Provia
Pentax *ist DS
16-45 4.0; 70-200 4.0; 35 2.0; 50 1.2
spare glasses ...
Some 1:50.000 Ordnance survey maps; these are really helpful to find good positions, and prevent getting lost during a trip!
A fair bit of knowledge about the area! A host of books about Scotland help me see, not just look. Especially information on ecology and socio-economic processes enable me to interpretate what I see.
---
eagerly waiting
Back home now, I make some short notes, waiting for the slide films to return.
I shall not expatiate about our holiday as such (see 'mustn't grumble', account of a 2006 Scottish family holiday). I do mention though that travelling around with a ill-ish 18 months old boy is not that relaxing. Between 8.00 am and 9.00 pm there was not so much time for making photographs. On the other hand, at that time of the day the light was often too harsh anyway. So I it was early out of bed and late in!
Another very important aspect of this holiday was the weather. Last year we had rain and wind most of the time, this year there was a heat wave (for Scottish understanding, that is). On the West coast it proved to be a most excellent year for midges and horse flies as well!
When I take a look at the targets as mentioned above, I can already conclude the following:
The amount of attention that the children needed was more than calculated. The main consequence for my photography was that I nearly made no portraits. At the times I was out and about making photographs, there were few people to be seen. And when talking to people, I often had no camera at hand...
My intention to use the less attractive elements in a landscape as well (e.g. electricity pilons) did not really work out. The time I had for making photographs were mainly used for visits to places that are visually attractive to me.
The idea of using the dSLR for making photographs in town or of wildlife proved to be more than I could manage. I simply had no energy left for doing so. I did make some photos in the gardens of Culross Palace and in Fort George - pleasing my wife and oldest son respectively.
To avoid any misunderstading. This all sounds as if the family was just a heavy burden on my back, but of course photography never is the main goal of a family holiday. On the contrary, I am very greatful to my wife for all the time I could spend on photography. And Klaas is a worthy companion on the many photo trips we made together!
I used quite some film: 67,5 rolls went through the camera (that is 810 frames). Counted per day this is more than in the last holidays.
I think (and will check this as soon as the films are back) than I bracketed more than in recent years and I certainly made more panoramas, what costs more film.
Apart from panoramas I did do more telephoto shots of the landscape. If these shots are successfull remains to be proven.
I had more discipline in using filters this year.
Ergo: exactly because I had little time for making photographs, I exploited the moments I had very well. The light in the hours I could work was often very beautifull as well, although almost never spectacular. The heat wave brought little visual drama, as did the storms last year.
---
results
some numbers

In 14 days I used 67.5 rolls of Provia 100F
Of 810 frames 346 were used for exposure or filtering bracketing
5 frames were spoilt by pushing the button without intention
So 459 (56,7%) truly individual shots remain



After a first assessment I kept 335 of these 459 shots. So 73.0% of all unique shots was OK in technical quality and content.
I tried to label the 27.0% rejected shots (of course these categories are not sharply distinguishable)
:

5.7% because the subject wasn't all that great
14.4% because another shot showed (even) better what I was after
2.0% where the light wasn't good
2.6% because the exposure was wrong of the contrast too large (so I should have used a grey grad)
0.4% had problems in sharpness or depth of field
1.9% because of vignetting, caused by an old shade on the 80mm, that was just a bit too small - I could not see this in the viewfinder, but it did ruin a couple of shots. Fortunately I did use the good shade most of the time... [ indeed, I should have checked this before ]



At a second occasion, two days later, I rejected another 66 shots, because there were better ones of the same subject or because the image was too nothing after all. That is 14.4% of the original 459 shots. So in the end I framed 269 shots.
For the sake of comparison: in 2005 I kept 343 shots, 52.3 of all unique shots. Then the holidays took netto 20 days, now 14. Compared to last year I kept more shots, so I either was more successful or less stern for myself. I suppose the former, because the reason for rejections was more often 'better shots available' than 'bad light'. Also the number of problems with exposure, focussing or contrast are more rare. Working carefully, bracketing more often as well as using the grey grad when needed all helps to raise the number of successful shots.
The number of framed shots per day is about the same as during the other years.
As I bracketed more often, for exposure as well as filtering, the number of frames per truly unique shots was larger than in recent years.
I suppose that about 130 of these 269 keepers will be in the portfolios on this site [ in the end this proved to be xxx ].
I also counted the number of times I used a certain lens (in hindsight on the light table - I am quite sure I have got more than 90% right). These are the percentages of the 335 images after the first assessment.
| | | |
| --- | --- | --- |
| Lenses | 2006 | 2005 |
| 40mm | 7.5% | 7,6% |
| 50mm | 26.0% | 49,6% |
| 80mm | 13.7% | not |
| 90mm | 4.5% | 12,8% |
| 150mm | 37.3% | 23,6% |
| 250mm | 9.5% | 5,8% |
| 250 + 2xconv | 1.5% | 0,6% |
| ext. tubes | not | 0.6% |
As you can see I used the telelenses far more often than last year. On the one hand this is because I intended to make more teleshots, in order to use the atmospheric perspective and to do justice to the mountains. I also made relatively many panoramas, for which I love to use the 150mm.
On the other hand it was also because of the weather. In 2005 it was not all that bright, making telephoto shots look a bit dull. In those circumstances wide angle lenses do a better job.
Finally I also counted the number of framed shots that I made before 8.00 in the morning (often much earlier) and the photos made after 8.00 in the evening. The percentages are respectively 40.5 in the early morning, 33.0 by day en 26.4 in the evening.
I did not count this in 2005 but I think it was around 15 - 70 -15; quite a difference!
some remarks about the gear used
Bag and tripod still do a very good job.
Now and then I used the camera without the tripod, e.g. when photographing a herd of cows very near the car. Sometimes I just was too lazy to use it.
I used the 40mm a lot. Fortunately I didn't throw it on the ground this time...
Apart from the 90mm I also used the 80mm (Ieft this one at home last year), because I can use my grey grads on this lens (these are too small for the 90mm). It is nice, light weight lens, focussing easier near infinity than the macro lens.
I shouldn't use that small shade on the 80mm again!
I used the grey grad filters more often, adding to the quality of the images. Unfortunately the cokin-p series filters are too small for the 40 and 90mm lenses and they don't have the quality that do justice to the wonderful lenses for Rollei. Last year I already concluded that I should invest here - unless of course the digital future would change all this.
did i achieve my targets?

use a grey grad or polarizer when needed -> achieved most of the time
use the dSLR for portraits, town and wildlife - > almost nothing; pity - should do another time when the circumstances are better
make more panoramas and long telephoto shots -> achieved indeed
use all the elements of a landscape, even if ugly or not authentic -> not really; maybe I'd better throw this target away, because my heart is not in it

Browsing through the slides I realize than many shots have blue skies, or the warm colours of sunrise and sunset. Really different from last year. A valuable addition to my Scottish portfolio.
Speaking about that portfolio. I really should visit Scotland more often outside of Summer... [ I never am just satisfied, am I? ]
new targets
New targets
Keep looking for a good balance between photography and family holiday.
Try to do the kind of reportage work, that I couldn't this year.
Analyse my entire Scottish portfolio and see where there are gaps (within what I find interesting, of course). Work on these gaps.
Keep doing what is successful, within falling into repetition.
---
The photos in this article will also be placed in the following portfolios soon:
Breadalbane (2006)
the Grampians
Wester Ross (2006): Applecross and Torridon
Wester Ross (2006): around Gairloch
Culross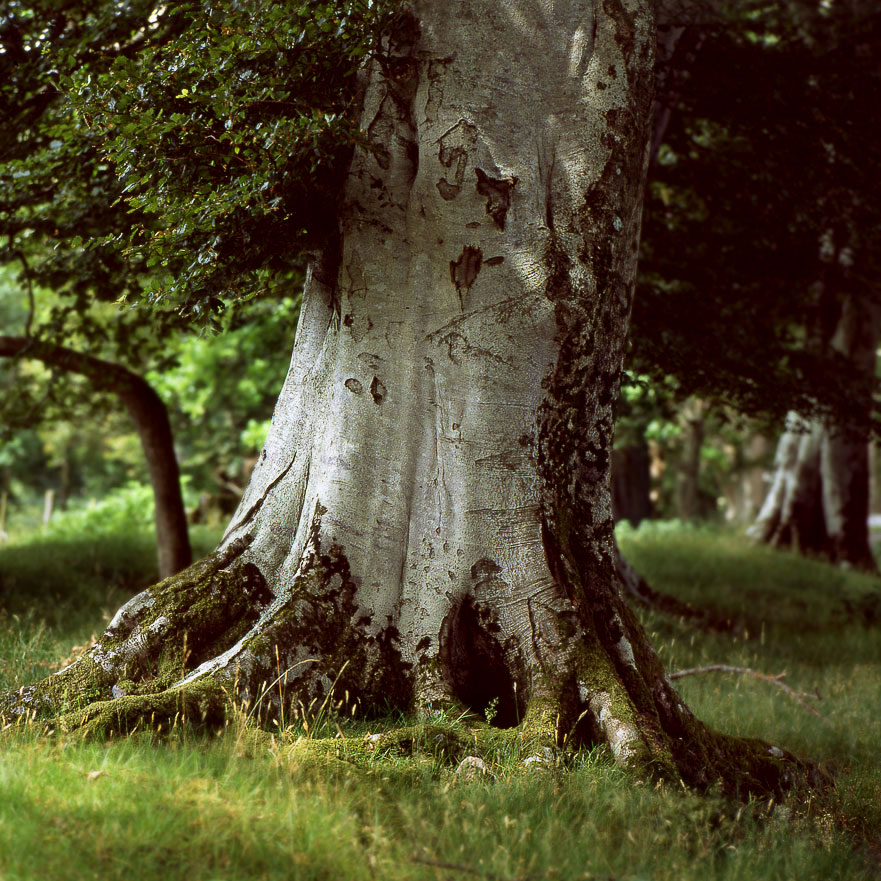 ---
This article is written by Wim van Velzen, © 2006.
Comments on the article and photographs are welcome!

All the photographs shown here and lots more are put in several portfolios!
It is also possible to order prints or to use them editorially or commercially.