Wim van Velzen photography - articles
---
keeping the books
reviewing the results of a two week landscape shoot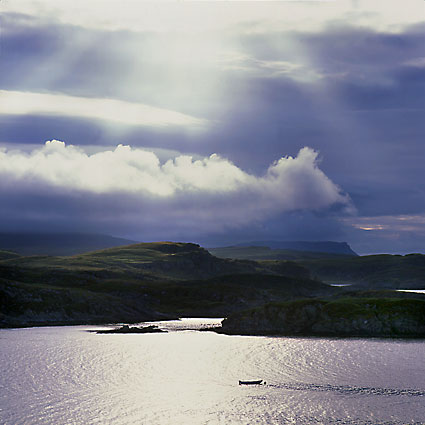 If you have got a business you will have to do the books - or have someone do them for you. Even if you don't like all those numbers, calculations and statistics, you have to be able to understand the accounts, the trends and challenges. If not, you will be out of business pretty soon.
Of course a professional photographer has to know his business too, but that is not what this article is about. Keeping the books is a metaphor here for monitoring and evaluating the creative process (which is not the same as keeping the books creatively - ask the Enron people!). Although some work is involved, this is of great importance to the development of one's work. It has at least helped me to become a better photographer over the years.
As an example I haved used here my recent Scotland holidays, where I spent two weeks camping with my wife and 5 year old son.
targets
Last year's conclusions
A scene can be very beautiful - if the light doesn't help to present it as such, I'd do better to wait or look for another subject.
Try to concentrate on what I am good at - I don't need to be a landscape, travel, architectural and wildlife photographer at the same time. I need to focus my work.
Continue to make better use of the foreground in wide-angle shots.
Avoid using ISO 400, whenever possible. I don't like to project the 400 and 100 together, as the 400 looks grainy and the colours are different. (I am not saying that the provia 400F is a bad film as such!)
Input from others, especially participants of several forums (thanks!!).
My images show not many of the truly spectacular lightshows that the West Coast [of Scotland] can throw up.
Try to do more with (segmented) panoramas.
If you want to document the landscape, why do you leave out many modern elements?
This year's targets
Focus on documenting the landscape - its history, nature, inhabitants, the weather, the light.
Feel relaxed about not working when the conditions aren't any good. Work more intensely as soon as they are good.
Practice on panoramas (like the 1999 one). In 2002 I didn't manage to take one good panorama; in 2000 and 2001 I even didn't try.
Try to get better shots of clouds, sunsets and special light circumstances.
Incorporate more modern elements and social reportage photographs in my series.
Locations: Hadrian's wall, Glasgow (both along the way to the highlands), Isle of Mull, Iona, Staffa, Glen Etive.
Means
Last year I have changed cameras. In stead of the Bronica EC and 50, 80, 150, 250 lenses and 2x converter, I now use a Rollei 6008i and 50, 80 and 150 lenses. A 6006 served as back-up.
To get more tele power, I had an EC, the 250 and 2x with me.
Two batteries for the 6008i, charger and UK-to-continental adaptor.
A lightweight and inexpensive Rolleicord to use in Glasgow or anywhere else I want to travel without tripod.
A pentax MZ5 as a light meter (in spotmetering mode) to accompany the EC and Rolleicord. It would serve as a check for the metering of the Rollei as well.
My trusty Manfrotto 055 tripod and 410 geared head.
75 provia 100F films (12 6x6 exp.) and 5 provia 400F films (just in case).
results
Some numbers
In 12 days I used 55 Provia 100F films; no 400F.
I shot 2 films with the EC, 2.5 with the Rolleicord (all of these in Glasgow).
12 frames were wasted by unintended pushing the shutter release.
Of 648 shots, 244 were used for bracketing or shots with and without a polarizer. Leaves 404 really individual shots.
I kept 230 of 404 images. That is 57%
I tried to categorise the 43% of the rejected shots (of course these categories cannot be sharply distinguished)
:

12% because the subject wasn't actually all that great
11% because although the subject was worth a photograph, but I didn't manage to make a good composition
8% because another image was even better at showing what I was after
6% because the exposure wasn't right or the contrast was too high (should have used a grey grad)
5% had sharpness issues, be it depth of field or plain bad focusing
3% were without really appropriate light

I guess about 120 to 150 of the 230 keepers will make it into the portfolios of this website. [see bottom of the page]
Comments on equipment
On the second day I lost the electronic cable release. A new one should be chained to the tripod. No signs of unsharpness because of pressing the shutter release by hand though (mirror was almost always locked up).
I should have taken a tool to tighten the tripod legs. Sometimes one of them retracted shorter during the making of a composition. Bad.
The Rollei can successfully be used without tripod, for instance in town (1/125 and up) or on a boat (1/250 and up). Next time I can do without the Rolleicord and use the 6008 instead.
Having the EC and 250mm in a different bag is a bit of a pain. I used it far less than in other years.
I had to get used to the 6008's light meter and finder information (transparency film is less forgiving than negative film) - but after a couple of rolls I never used the Pentax to make a comparison again. The Rollei's meter is very consistent.
Hit the targets?
The comments people have made on my portfolios and articles, and my own thinking about the articles' themes, proved to be of great importance. They motivate and give my work a focus. Great!



I rarely did any close-up work (also because most of the time it was quite windy); I missed my 250mm and converter during our visits to Staffa and Lunga (islands with many birds). Even if I don't need to be a wildlife photographer, I would like to do a bit more than I did this year.
The first days in Scotland gave me an enormous drive - but I was a little over enthusiastic, resulting in some utterly boring shots of quite nice mountain scenes. Later I became more relaxed.
I managed to do some decent panoramas. I should be more careful though to align the photos together. Sometimes there is too much overlap or too little.



The weather wasn't as nice as in other years (we have always been very lucky with the Scottish weather) - which has provided excellent photo opportunities. Some great shots of clouds and shafts of sunlight!
I have used the grey-grad filters more often than last year, but still too little. A shame.
I liked to do reportage (without tripod, moving people) with the Rollei. This year's results are nothing special, but encouraging!
I made a small start in working on modern elements in the landscape.


new targets & strategies
New targets
Do more reportage work.
Learn to appreciate all elements of the landscape and use them photographically.
Do more wildlife, as an addition to the landscape scenes.
How to get there?
Whilst still at home, think in more detail about what I want to do, by reading books and looking at photographs. This will help to focus my work even further, and define what I am after.
Tell myself I just have to do my own thing. There are countless photographic possibilities, every moment. This shouldn't make me nervous. Just do what I want to do.
Use grey-grads more often.
Buy a 2x converter for the Rollei or a 250mm (a 300 4.0 will be a bit too expensive I am afraid).
---
Take a look at these portfolios of summmer 2003: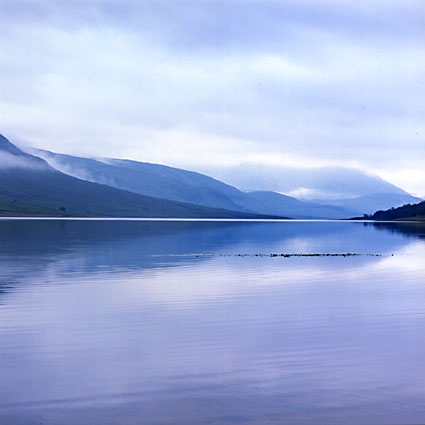 ---
This article is written by Wim van Velzen, © 2003.
Comments on the article and photographs are welcome!

All the photographs shown here and lots more are put in several portfolios!
It is also possible to order prints or to use them editorially or commercially.